How can USM be applied?
There are three different scenarios for applying USM:
Scenario 1: "do-it-yourself". Read the book "The USM Method" and start applying what you have learned. This approach often requires additional effort to achieve a shared vision of USM.
Scenario 2: "read and train". Having read the USM book participate in certified USM training. In the training the participants practice the theory, and through discussions they learn to understand their own problems, using the USM method as reference. You can limit the training group to in-house experts that can pass on the knowledge internally.
Scenario 3: "supported deployment". Once the organization has acquired the USM knowledge, it can start the USM deployment. You can hire a certified expert, provided by an Accredited USM Partner, that will act as a coach for the internal staff.
In any of these scenarios, a phased approach supports the practical deployment of USM in the organization. The guided deployment of USM follows an iterative, step by step, continuous improvement approach, leading to controlled improvement.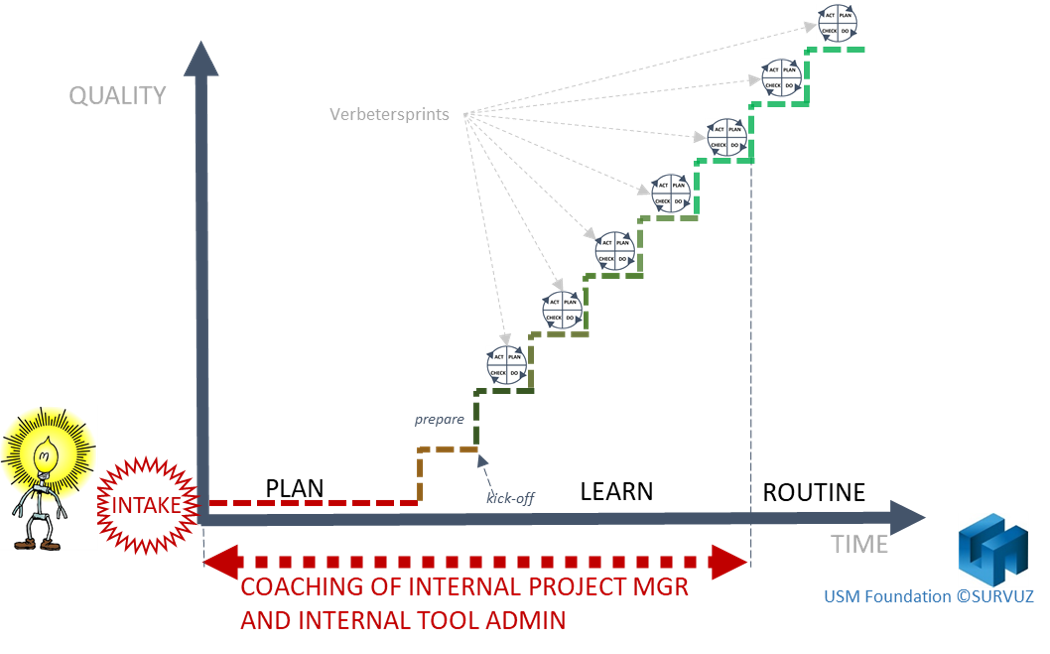 All teams and profiles use the same USM processes: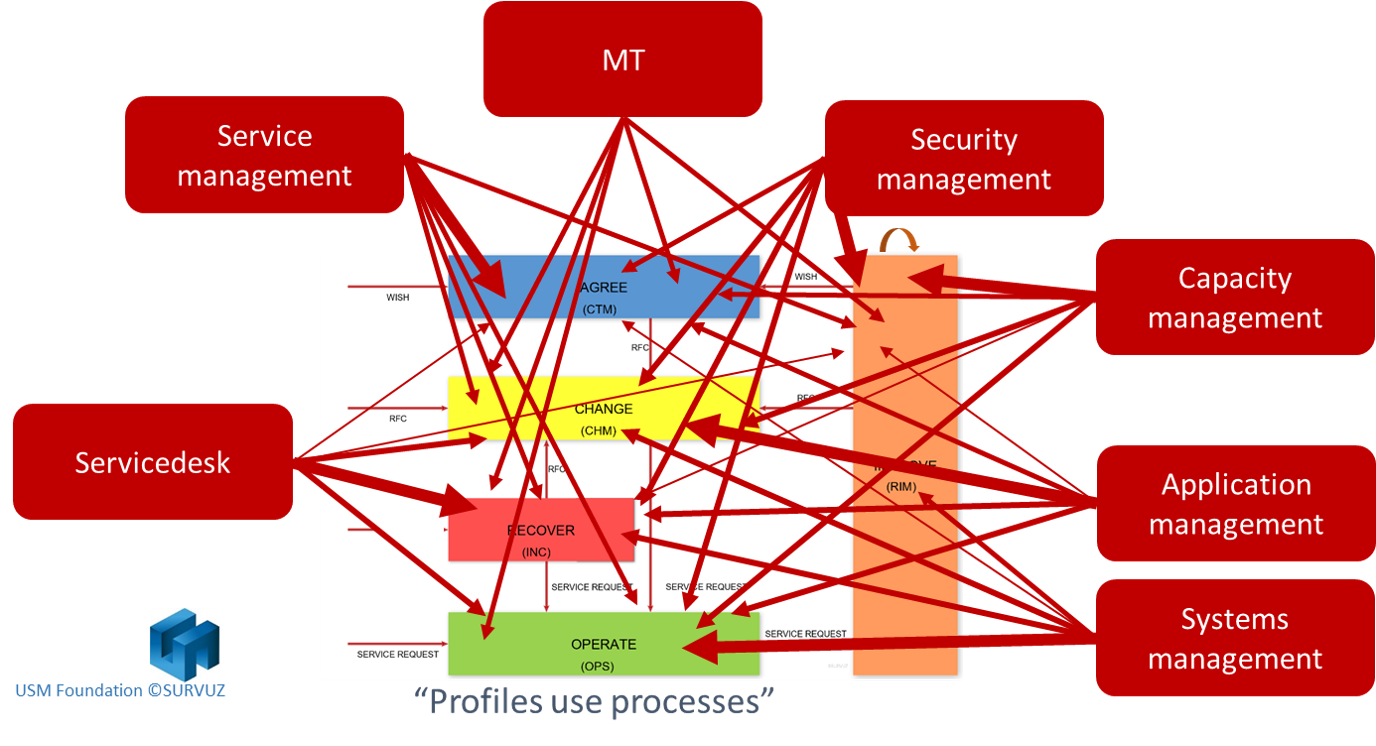 Any combination of practices can be implemented: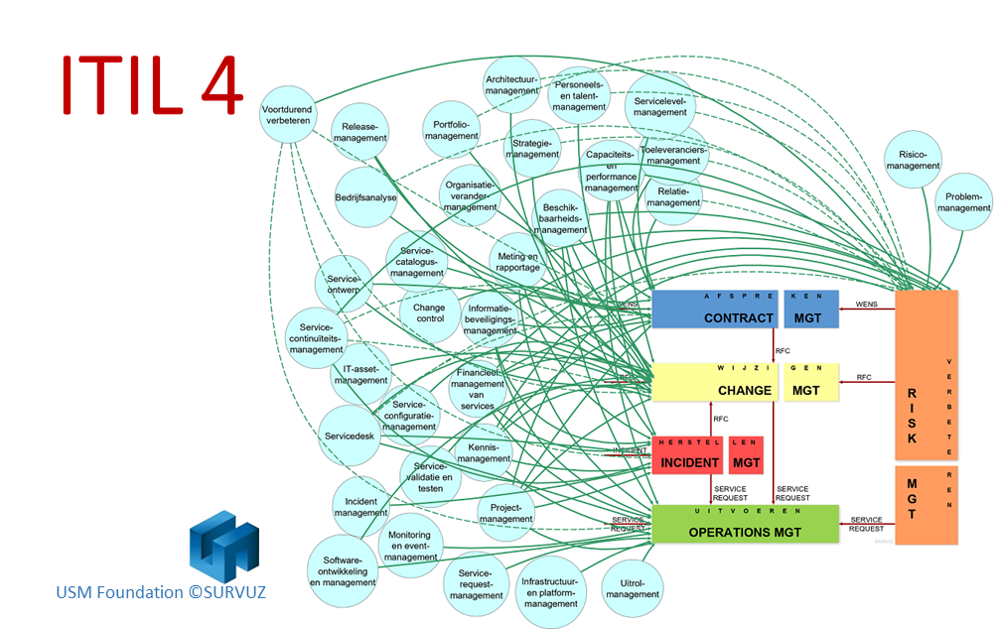 © COPYRIGHT SURVUZ Foundation, 2021